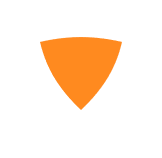 Windpact

is a Software and Technology Company
We provide software and technologies for the product development process, inspiring new opportunities to
operate, collaborate, and innovate.
Our technology and expertise drive innovation across all aspects of the product development process. We utilize our Software, Data and CAE, and Engineering Service to work with clients, solving in-house design challenges, developing new technologies, and building optimal product solutions.
We create advanced software tools that bridge the gap between performance and design, enabling advanced manufacturing technologies such as 3D printing.
We create dynamic data & accurate CAE by understanding how materials truly perform to feed virtual design and simulations, unlocking powerful influence on product design to create a truly custom, optimized solution.
We provide design & engineering development support functioning as an extension of our partners' design and development teams. Our solutions can be optimized and integrated into partners' products for commercialization.