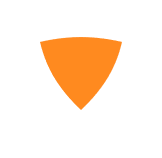 Windpact

is a Materials Data and Technology Company
We bring together material data and scientific intelligence, inspiring new opportunities to
operate, collaborate, and innovate.
We have a novel, proprietary method of collecting Pedigree Material Data for the most accurate analyses. With better data comes better outcomes.
With a rigorous validation process, our material data feeds Predictive CAE Models, advanced Computer-Aided Engineering tools for efficient evaluations and simulations.
Our redefined development process allows us to create Optimized Solutions—products and technologies optimized according to defined parameters.
A Sharp Focus With Broad Applications
Windpact has redefined the development process, providing our clients with access to an infinite number of solutions for their impact challenges, allowing for protection when and where it matters most.